Redevelopment Ready Community
The City of Manistee is a Redevelopment Ready Community (RRC).  This program from the Michigan Economic Development Corporation (MEDC) helps make projects and processes easier for new development.
Manistee City Council, City Boards, City Commissions along with Community Members, periodically review and prioritize redevelopment sites that are "project ready."  The RRC program provides benefits to the community by providing pro-development standards and program resources to help with these priorities.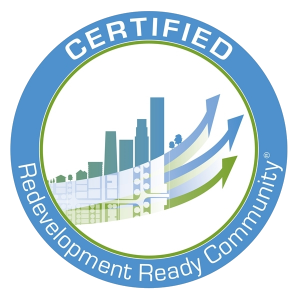 440 River Street (Formerly The Boathouse Restaurant)
After a recruitment effort to revitalize a blighted site on both the main street and the riverfront, a new restaurant is now expected to open soon in downtown Manistee.  Fricano's on Manistee River will be a wonderful addition to our tourism infrastructure and should have accessibility to the Riverwalk and City Marina.