Manistee Area Chamber of Commerce
Our mission is to build a dynamic and sustainable organization to serve the Business, Workforce and Economic Development needs of all in Manistee County.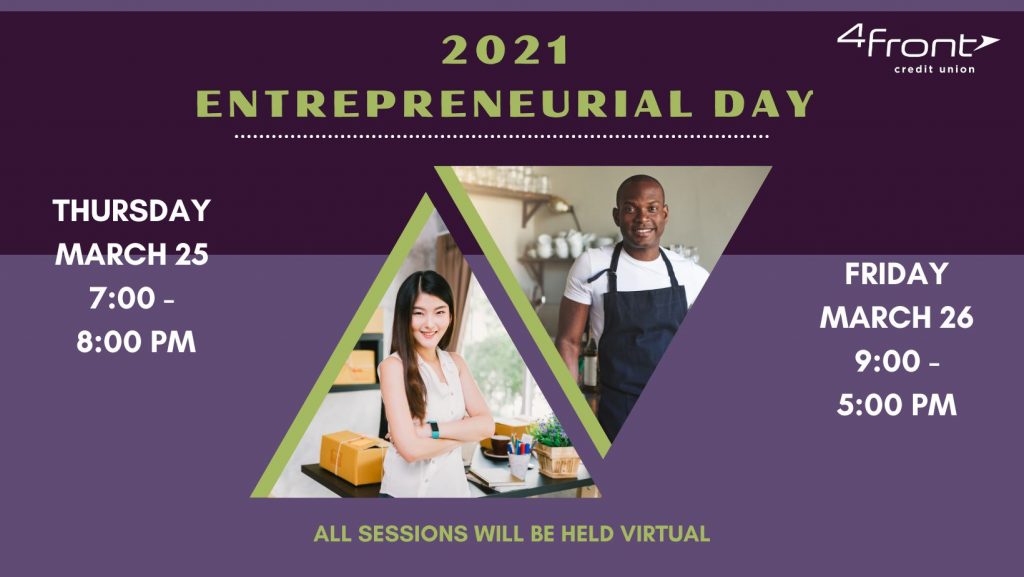 Are you an entrepreneur looking to build your idea into a business?
4Front Credit Union is presenting this virtual event to give you skills and answers to your business questions.  The Manistee Area Chamber of Commerce, SBDC, Orange Sparkle Ball, the Downtown Development Authority, and Seven25 are partnering with 4Front Credit Union on this exceptional program of experts.
Starting a new business, as well as managing a successful one, draws upon a wide range of skills and also requires great ideas, creativity, and analytical tools. Entrepreneurial Day will help you understand your customers and community, build entrepreneurial skills, and provide the necessary tools to take your great idea and turn it into a successful business.
This year's event will be virtual and you can be a part of it from anywhere!  Click on each of the sessions below to register for your favorites TODAY!
(If you are interested in more than one session, please click on each individually for registration.)

Let's see how many dollars we can spend in Manistee County instead of at a National Chain!
 Support our community and spend your dollars locally with this *NEW* county-wide cash program.  Purchase manistee county ca$h for any gift-giving occasion and let your gift recipient choose where to spend it!
It's easy to buy and use!
Select the amount you would like to purchase, pay with your preferred credit card, and your certificate is ready to spend.  The participating merchants will either scan the QR code or use the six-digit code to validate the certificate.  Each certificate can only be used once ~ the full amount must be spent.  The program will automatically keep track of every dollar.
If you would like to participate in the program or make a corporate purchase of over $500 and pay by check your order will qualify for a 3% discount. 
Please contact Kristina@ManisteeChamber.com to assist with your purchase.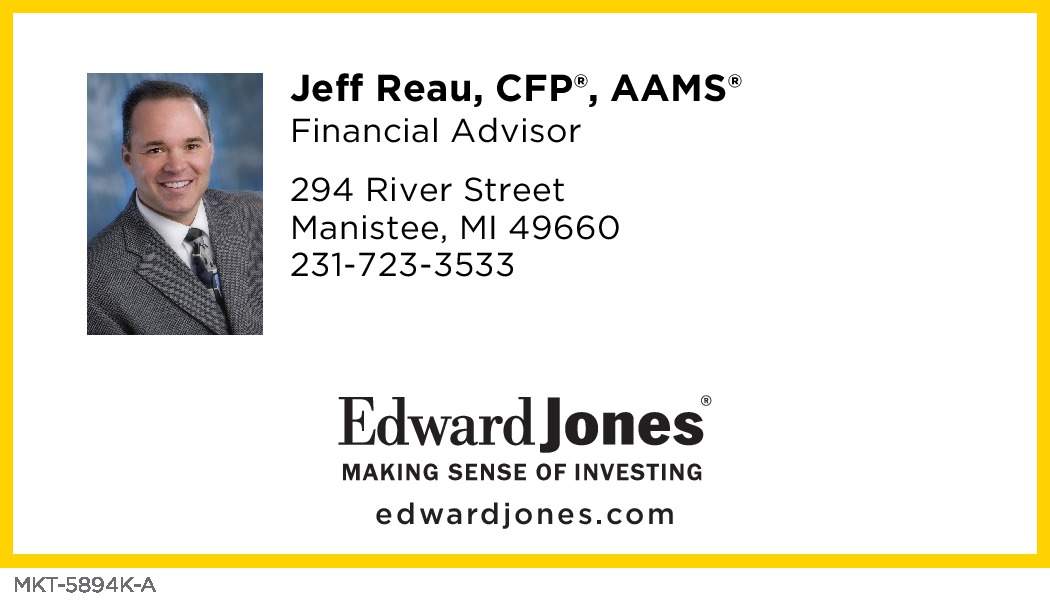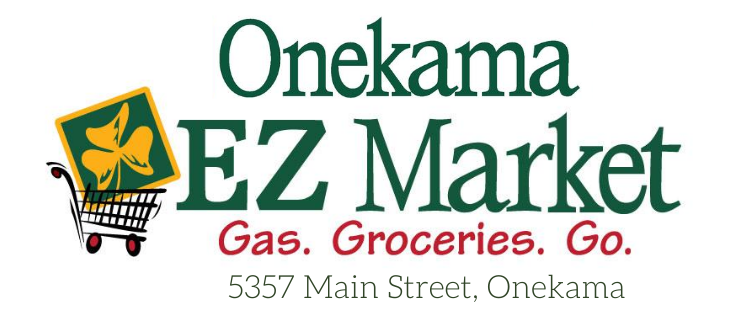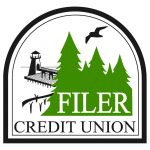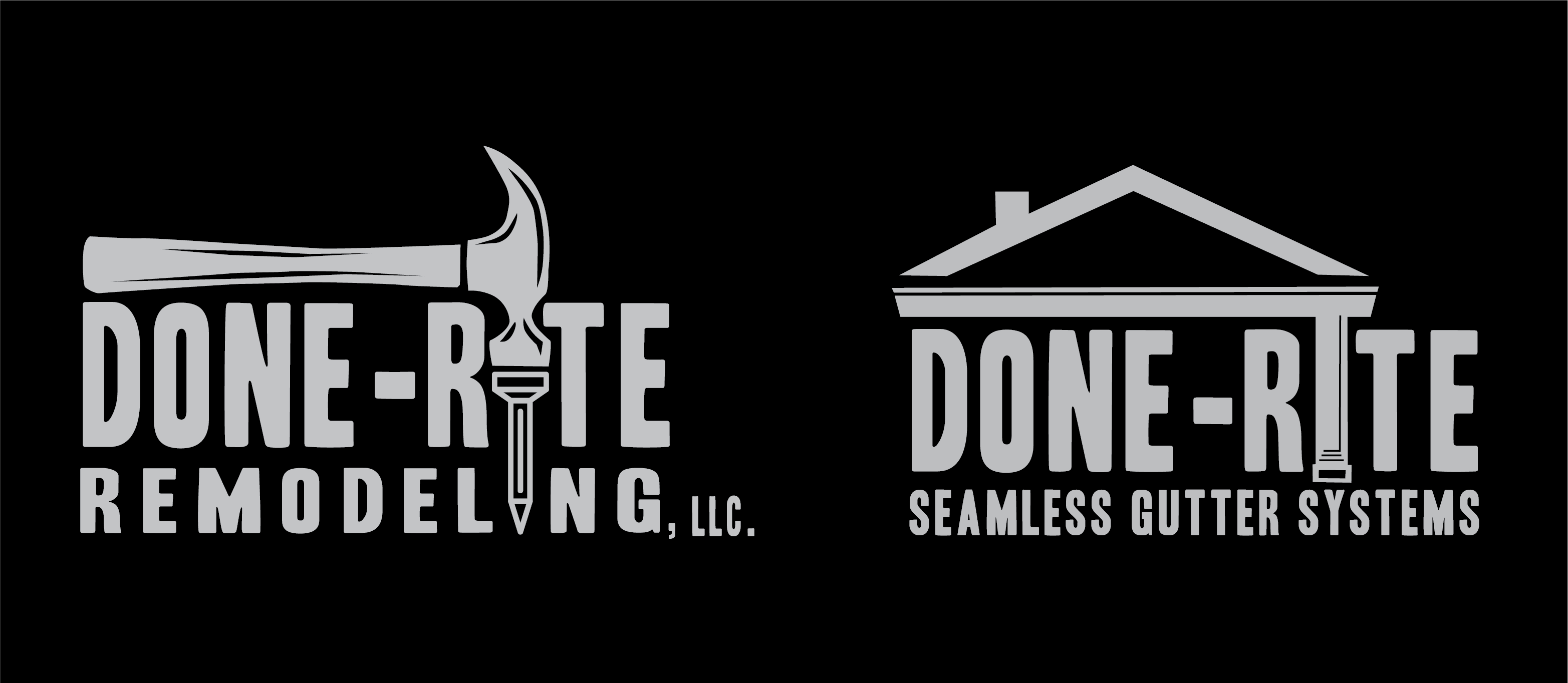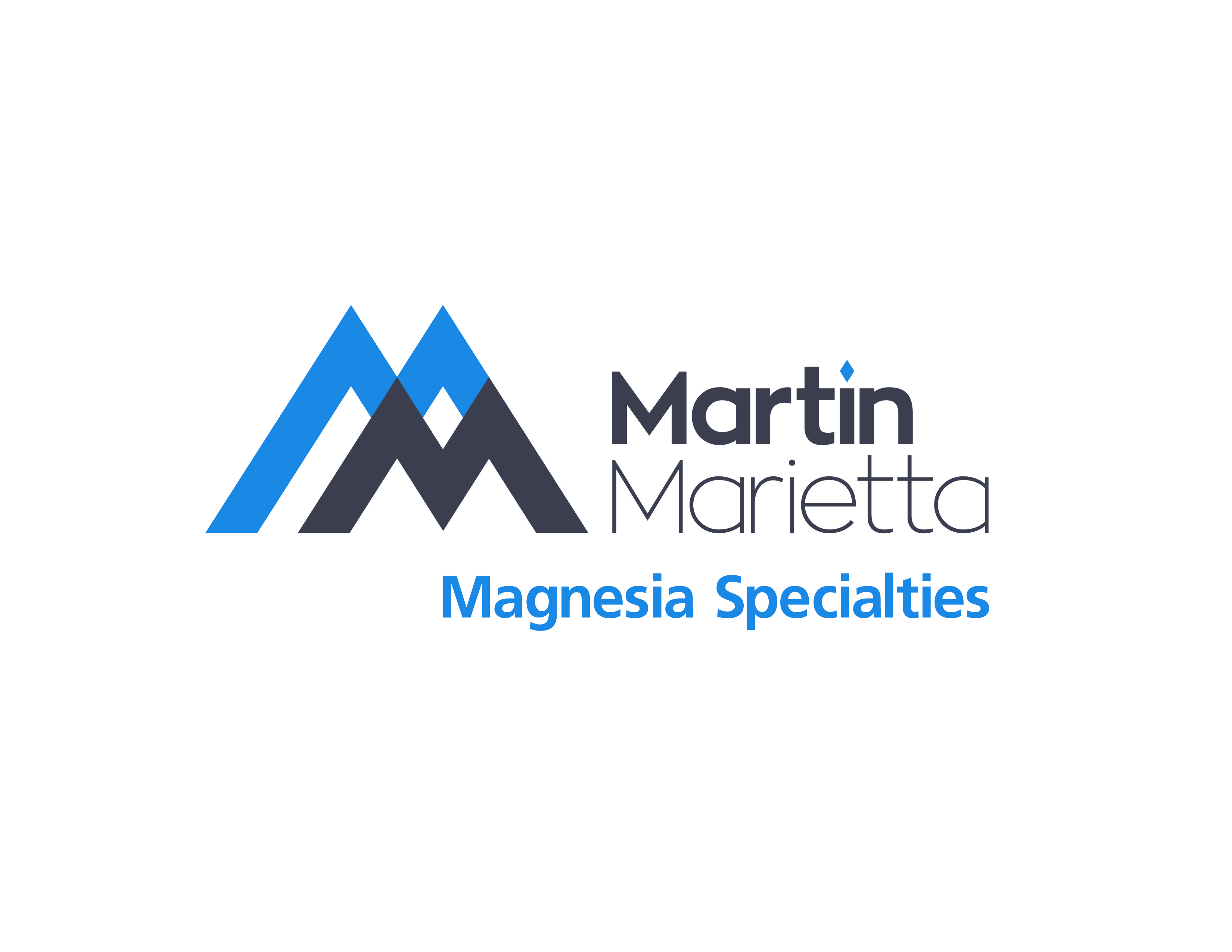 Thank you to all the sponsors of manistee county ca$h!

Current State COVID Updates
MDHHS Gathering and Face Mask Order Modified Indoor and Outdoor Gathering Limits Increased
Today, the Michigan Department of Health and Human Services (MDHHS) updated two of its epidemic orders, allowing for increased capacity limits at various venues, larger residential and nonresidential gatherings and expanded visitation opportunities at residential care facilities. The revised Gathering and Face Mask Order goes into effect on Friday, March 5. The order will allow for 50% capacity for indoor dining at restaurants, with certain requirements, and at retail businesses. Indoor residential gatherings may now include up to 15 people from three households, and up to 25 people at non-residential venues. The new order will remain in effect through April 19, 2021.

Capacity changes include:
Restaurants and bars are allowed to be at 50% capacity up to 100 people. Tables must be six feet apart with no more than six people per table. There is now an 11 p.m. curfew.
Indoor non-residential gatherings where people interact across households are permitted up to 25 people, allowing public meetings and other small indoor gatherings to resume.
Outdoor non-residential gatherings where people interact across households are permitted up to 300, allowing larger outdoor events to resume.
Indoor entertainment venues are allowed to be at 50% capacity, up to 300 people.
Exercise facilities are allowed to be at 30% capacity with restrictions on distancing and mask requirements.
Retail is allowed to be at 50% capacity.
Casinos are allowed to be at 30% capacity.
Indoor stadiums and arenas are allowed to have 375 if seating capacity is under 10,000; 750 if seating capacity is over 10,000.
Outdoor entertainment and recreational facilities may host up to 1,000 patrons.
Chamber Events & Program Sponsorship Opportunities
Festival Sponsorship Opportunities
Thank you to our Corporate Sponsors, Sustaining Members, Underwriters, Partners and Leaders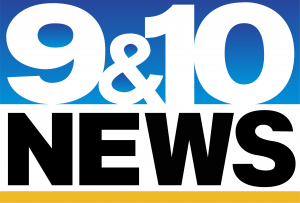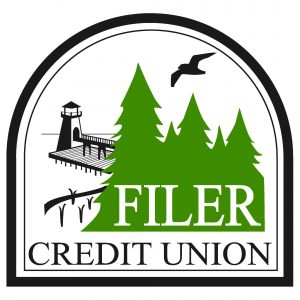 Packaging_Corporation_of_America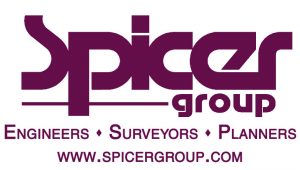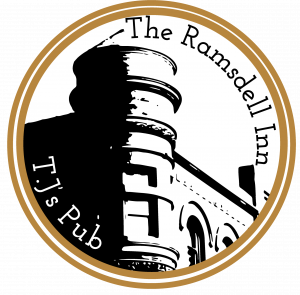 West Shore Community College