Manistee Area Chamber of Commerce
Our mission is to build a dynamic and sustainable organization to serve the Business, Workforce and Economic Development needs of all in Manistee County.
Current Updates:
The State of Emergency is extended until October 1.
Executive Order 2020-176 (click to read full order):
Gyms and pools opened as of Sept. 9 in those regions where they remain closed and allowing for organized sports practices and competitions to resume in those regions where they remain restricted, subject to strict protections meant to limit the spread of the virus.
Allowance of organized sports including football (see DHHS guidance below).
Athletes participating in organized sports must wear facial coverings, except when swimming. (working to get more clarification currently)
Executive Order 2020-175 (click to read full order):
All regions (including 6 & 8): Effective immediately gyms must require wearing of masks at all times, including times of exercise, configure workout stations or implement protocols to enable six feet of distance between individuals during exercise sessions, reduce class sizes to enable at least six feet of separation between individuals, provide equipment-cleaning products throughout the gym, and more.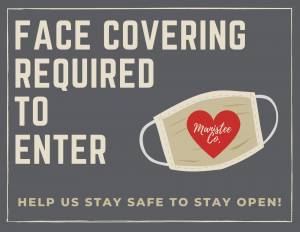 Need a Face Covering Sign for your door?  PDF of this sign
July 10, 2020 - Governor Gretchen Whitmer signed Executive Order 2020-147, which reiterates that individuals are required to wear a face-covering whenever they are in an indoor public space and crowded outdoor spaces. Most significantly, the order requires any business that is open to the public to refuse entry or service to people who refuse to wear a face covering.  As the order states, "No shirts, no shoes, no mask—no service."  The requirements for businesses went into effect at 12:01 am on Monday, July 13.
MDHHS Guidance on Organized Sports (click here to read full document):
The Michigan Department of Health and Human Services also released guidance on organized sports.
The document recommends against contact sports at this time, defined to mean those sports involving more than occasional and fleeting contact, including football, basketball, and soccer.
It also cites the elevated risk associated with activities that involve "shouting, singing, or breathing forcefully," and notes there have been 30 reported outbreaks associated with athletic clubs, teams, or athletic facilities. MDHHS' guidance recommends mitigation measures organized sports teams may take to reduce the spread of COVID-19 during training, practices, and competitions.

These recommendations include frequent hand washing, not letting players share towels, clothing, or other items they use to wipe their faces or hands, ensuring proper cleaning and disinfection of objects and equipment, prioritizing outdoor practice, and more.
Information on all of Michigan's Executive Orders can be found

Here.
Member Restaurants with Curbside & Delivery Options
Chamber Events & Program Sponsorship Opportunities
Festival Sponsorship Opportunities
Thank you to our Corporate Sponsors, Sustaining Members, Underwriters, Partners and Leaders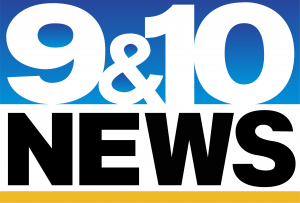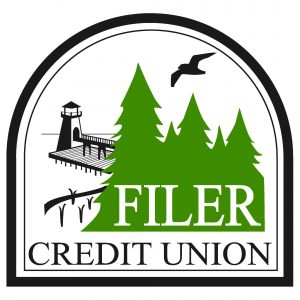 Packaging_Corporation_of_America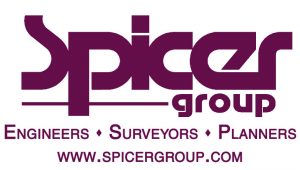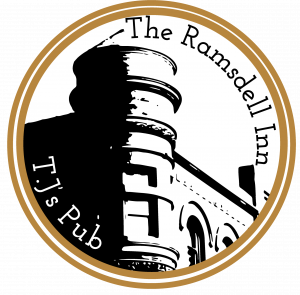 West Shore Community College