Manistee Area Chamber of Commerce
Our mission is to build a dynamic and sustainable organization to serve the Business, Workforce and Economic Development needs of all in Manistee County.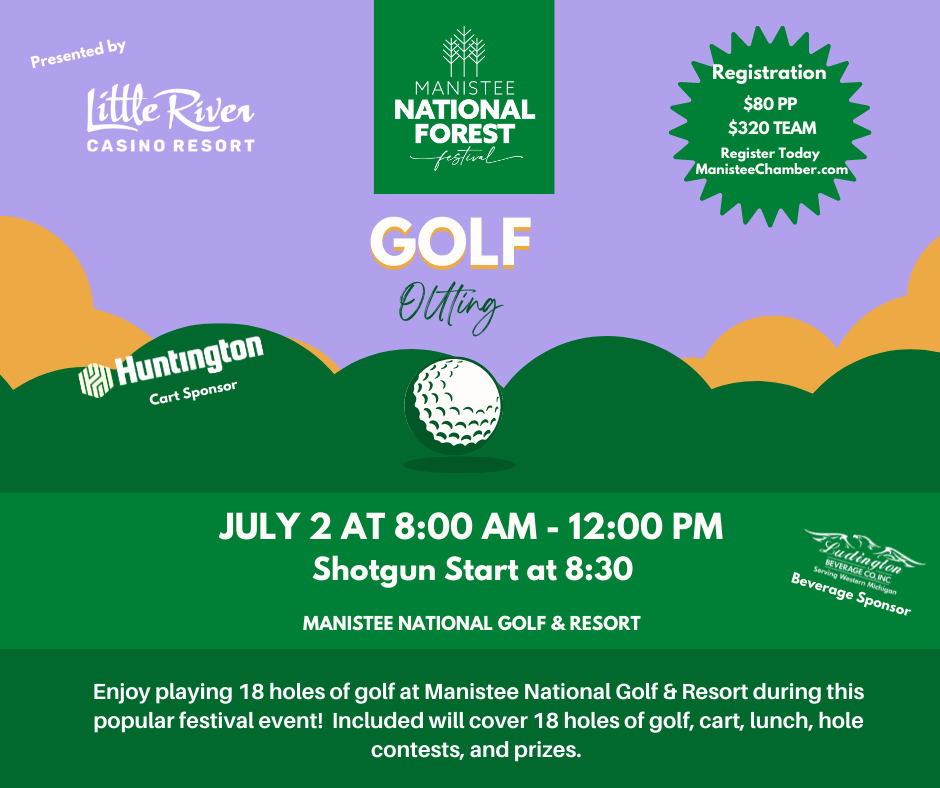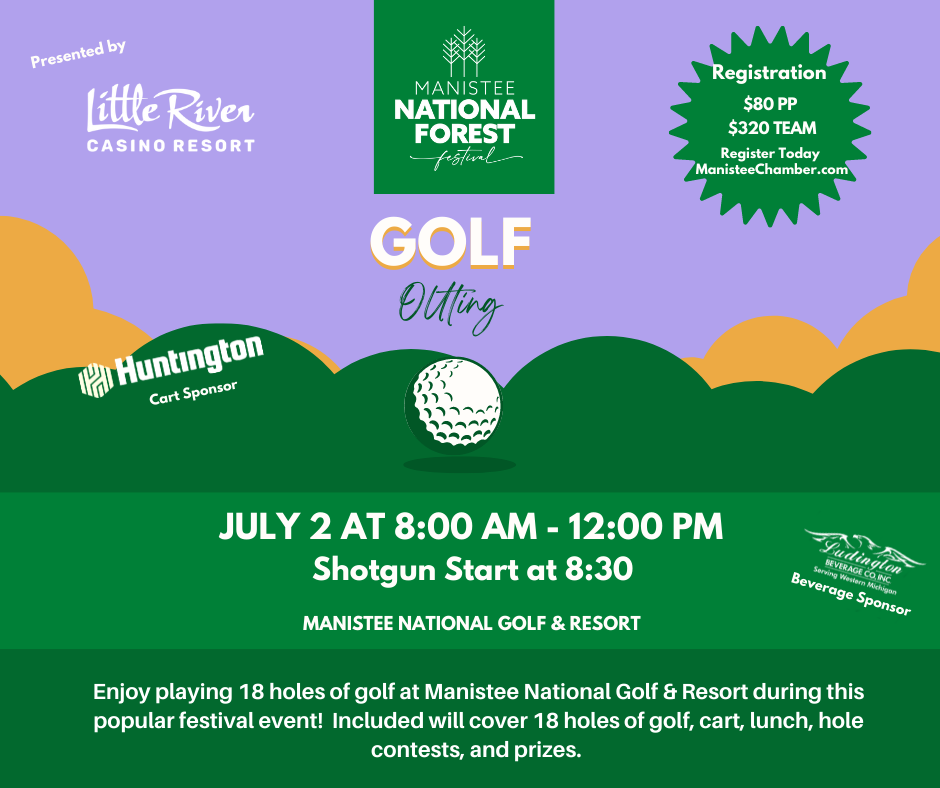 Forest Festival Golf Outing - July 1, 2022
Presented by Little River Casino Resort, grab your clubs and get ready for the annual Forest Festival Golf Outing 4 - Person Scramble. Enjoy playing 18-holes of golf at Manistee National Golf & Resort during this popular festival event.
2022 Investment & Sponsorship Opportunities
Besides our four main priorities Legislative Advocacy, Economic Development, Downtown Development Authority, and Professional /Leadership Development the Chamber also provides business support, hosts networking events, and offers your business sponsorship opportunities.
If you have questions or would like assistance please contact carmen@manisteechamber.com. 
Welcome New Chamber Investors!
Thank you to our Corporate Sponsors, Sustaining Members, Underwriters, Partners, and Leaders