Manistee Area Chamber of Commerce
Our mission is to build a dynamic and sustainable organization to serve the Business, Workforce and Economic Development needs of all in Manistee County.
Photo Credit Chris Franckowiak

*Click on the above pictures to register or on the title of the event on the scrolling ribbon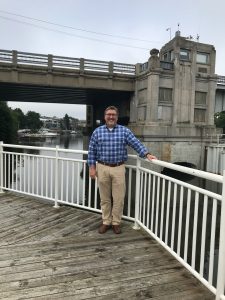 Economic Development Corner
As part of the Chamber's economic development work, we are implementing a business retention visit program for our area businesses.  The overall goals for these visits are to develop a relationship with face-to-face meetings, learn more about your business and your growth, talent, and development needs, and explore opportunities to collaborate with or help you with your goals.  
We are also working with our state agency partners at Michigan Works! and the Michigan Economic Development Corporation to provide the best service to our area businesses.  If you are interested in bringing these coordinated sources to your business, please contact Marc Miller at Development@ManisteeChamber.com. 
Chamber Events & Program Sponsorship Opportunities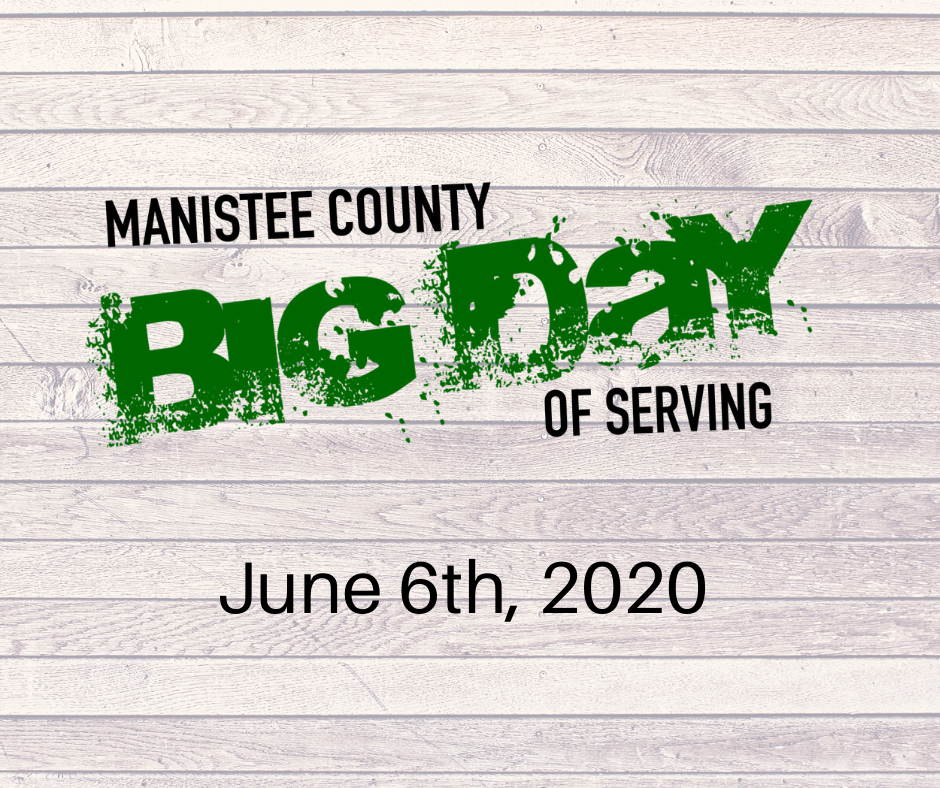 The Big Day of Serving is a one-day community service event organized by the Chamber Leadership program participants with multiple projects and volunteers serving all over Manistee County.
Volunteers come together to assist with community projects such as painting, lawn care, cleaning, minor construction, and much more.  This event is unifying and promotes collaboration across individuals and groups with differing backgrounds. It will not only make a difference through service but provide a foundation for future community-building initiatives in Manistee.
It is available for everyone in Manistee County, not limited to the City of Manistee! We will be completing county-wide projects.  Do you have a project that you would like to submit or would you like to be a volunteer please click the appropriate button below to get signed up!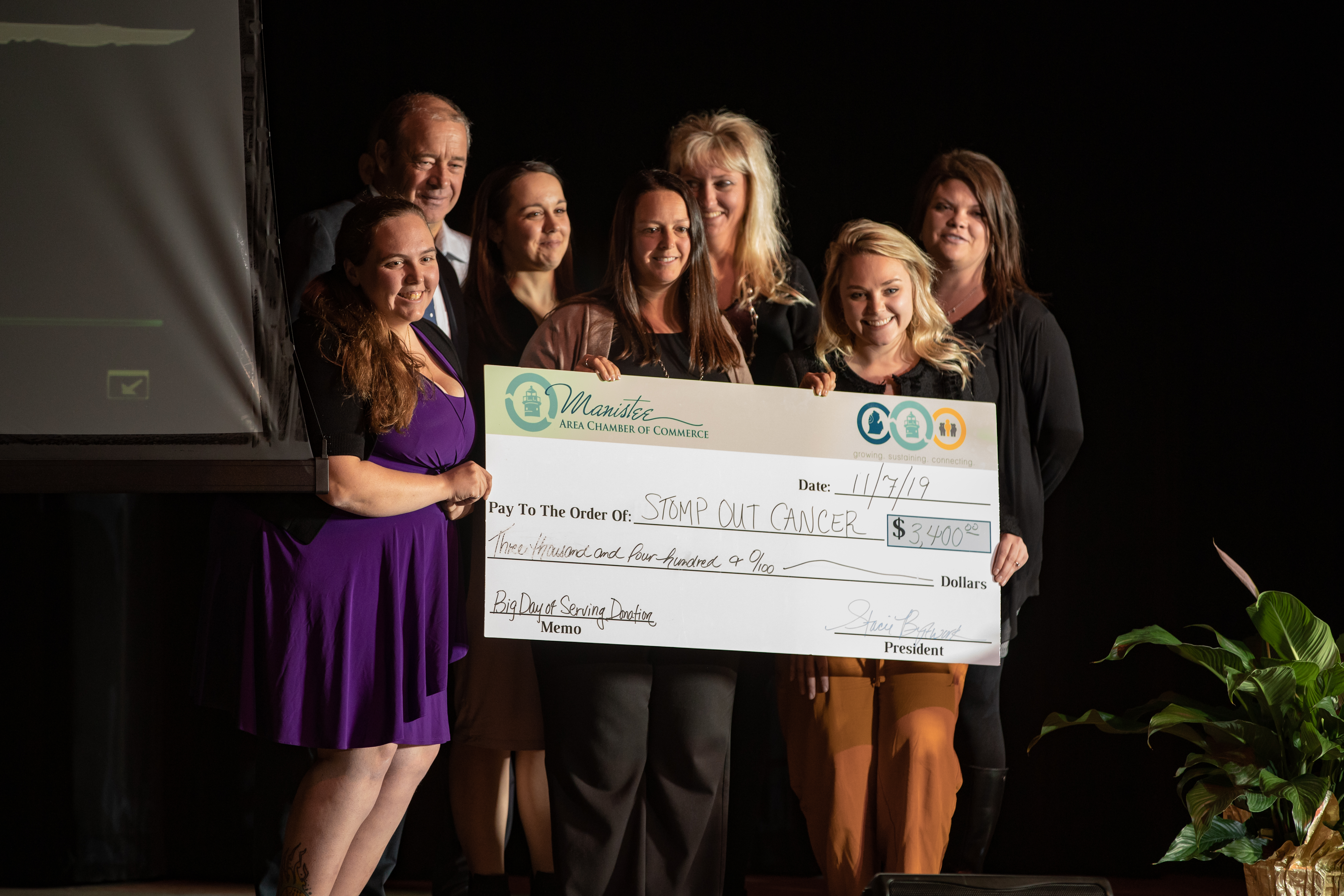 2017/2018 Leadership Class participants donating the Big Day of Serving proceeds to Stomp Out Cancer.
Thank you to our Corporate Sponsors, Sustaining Members, Underwriters, Partners and Leaders
Packaging_Corporation_of_America
West Shore Community College