Manistee County Community Christmas: Nov. 25 - Jan 1

It's time to get creative to celebrate upcoming the holiday season! Get on the map for Manistee County Community Christmas, presented by 4Front Credit Union!
Let's show our community's holiday cheer and create a light display car route through the county. Decorate your house, and yard, and get your neighbors together to decorate your block, driveway, mailbox, store windows, school, business, or even a bus!  You can have a simple to an elaborate display.
Registration is now open for business, non-profit, and residential entries.
Annual Business Awards Gala - March 8, 2024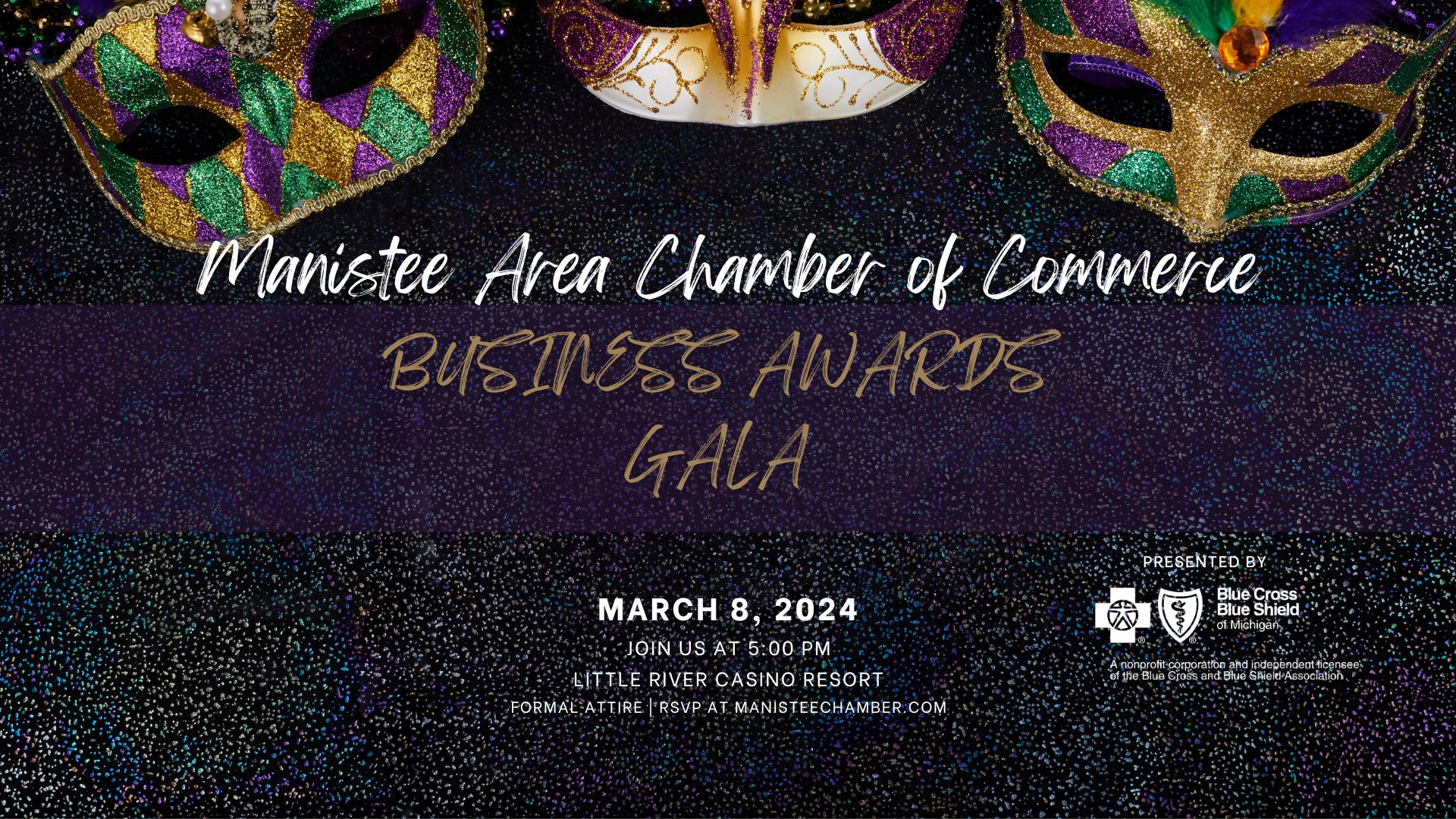 The Manistee Area Chamber of Commerce's Annual Business Awards sponsored by Blue Cross Blue Shield of Michigan recognizes individuals, businesses, and organizations that have made significant contributions to the Chamber of Commerce, the business community, and the quality of life in Manistee County. The winner will be announced on Friday, March 8th at the Awards Gala event.
The deadline to submit your nomination is Monday, December 4th.
2023 Investment & Sponsorship Opportunities
The goal of any Chamber is to assist local businesses in furthering their interests to build a healthier economy. Our primary function is to convene, communicate, and connect. Investment in the Chamber of Commerce supports our efforts in all areas which benefit every business and the overall community.
If you have questions or would like assistance please contact carmen@manisteechamber.com.
Welcome New Chamber Investors!
Thank you to our Corporate Sponsors, Sustaining Members, Underwriters, Partners, and Leaders