Vision Statement
The vision of this program is to enhance the skills of current leaders or develop future leaders in our community that will utilize their talents and passions to make a positive impact in the Manistee area.  Current and prospective leaders will acquire knowledge of the strengths, trends, and issues within Manistee County with the goal of participants identifying and getting involved in ways of affecting change.
What is the Leadership Program?
It is a nine-month program where participants will explore and engage key skills, meet current community leaders, and showcase many important areas of our local community.  Prospective leaders will acquire knowledge of the strengths, trends, and issues within Manistee County with the goal of the participants becoming leaders in identifying ways of affecting change.  
At the end of the program, the leadership cohort will create and fulfill a "Big Day of Serving" community service project.  This project enables the leaders to put their skills to the test and work through a service project.  The comradery will build positive lessons and relationships that will hopefully benefit the community in the future. 
Why Participate?
Learn about the strengths, challenges, and opportunities in Manistee County.  Find ways to put your skills and passions to work for greater community improvement.

Acquire a larger network of contacts and resources by meeting with current leaders.  Learn from their wisdom, experience, and vision.

Expand your personal development either enhance current skills or gain new to become prepared for community leadership roles.

Collaborate with other local professionals throughout the program and build long-lasting relationships.

Become a future community leader who can anticipate change and act decisively

Apply knowledge gained immediately to maximize contributions at current employers and organizations.
Program Schedule
Orientation Retreat: September 10, 2021
Natural Resources Day: October 15, 2021
Education Day: November 19, 2021
History Day: December 17, 2021
Industrial Day: January 20, 2022
Government/Justice Day: February 18, 2022
Tribal Day: March 18, 2022
Healthcare Day: April 15, 2022
Wrap Up Mystery Retreat: May 20, 2022
*Topics/Dates are subject to change
Leadership Program Sponsors
Lunch Sponsor Recognition
Blarney Castle Oil & Propane
Packaging Corporation of America
Testimonials
"Joining this past year's Leadership Program has helped me form additional professional and personal contacts. We had a quaint group, 6 in total which helped us all get to know each other on a more intimate level that will carry on for years to come. Get out there and experience what our county has to offer and find out what wonderful opportunities await you. Step outside of your comfort zone and discover what this program can do for you!" 
~Kali Owens, City of Manistee
"The Leadership Program has allowed me to grow professionally while learning about and exploring the community that I live in. It is an eye-opening experience that has made me more aware of the challenges that our community faces and the fact that there is plenty of opportunity to impact the community in a meaningful way. This program has opened the door for the possibility of opportunities that I had never known about before."
~Heather Hansen-Foggo, West Shore Community College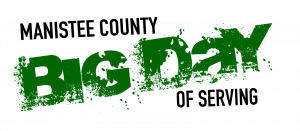 This year's Big Day of Serving project was focused on helping our community know how to Recycle Right!  The Chamber Leadership class of 2020/2021 chose to create a video and postcard to help reduce contaminants in the recycling stream.  We also teamed up with our local schools to also educate elementary students!
We couldn't have done this without generous sponsorship. THANK YOU to everyone below that supported our efforts this year.
If you or your company has an interest in being a part of the next class and you have additional questions please contact Carmen
via email Carmen@ManisteeChamber.com or phone 231-723-2575.