Ribbon-Cutting Ceremonies
Celebrate your grand opening, a milestone anniversary, groundbreaking, or other special business occasions! The Manistee Area Chamber of Commerce will assist in setting up a Ribbon Cutting Ceremony (during normal business hours Monday - Friday).
The Chamber will provide the following services to Chamber Investors prior to the event:
Create a Facebook event and add your business as a co-host
Promote the event on Facebook
Create a featured event on the Chamber website www.ManisteeChamber.com
Additionally, the Chamber will provide the ribbon, giant scissors, and invite Chamber ambassadors to the event. The business is responsible for coordinating staff to be in the pictures, specific guest invitations, press releases, and media contact.
Join us in congratulating:
Hillcrest Village Apartments
164 Short Street, Manistee, MI
Hillcrest Village Apartments celebrated their Grand Opening with a ribbon-cutting ceremony today, after eight years of hard work on behalf of Hollander Development Corporation looking at opportunities in our community.  A huge thank you to the developers, Little River Holdings LLC, the City of Manistee, and many others for their involvement in this project, along with our team at the Chamber.
Speaking during the ceremony was Matt Hollander (President, Hollander Development Corporation), Stacie Bytwork (President & CEO, Manistee Area Chamber of Commerce), Kelly Lively (Northern Michigan Regional Director at U.S. Senator Gary Peters), Jennifer Rekasi (Vice President, Huntington National Bank), and Brittney Drake (Executive Assistant, Little River Holdings, LLC). 
Stop by Hillcrest Village Apartments today or call (231) 299-2278 for availability!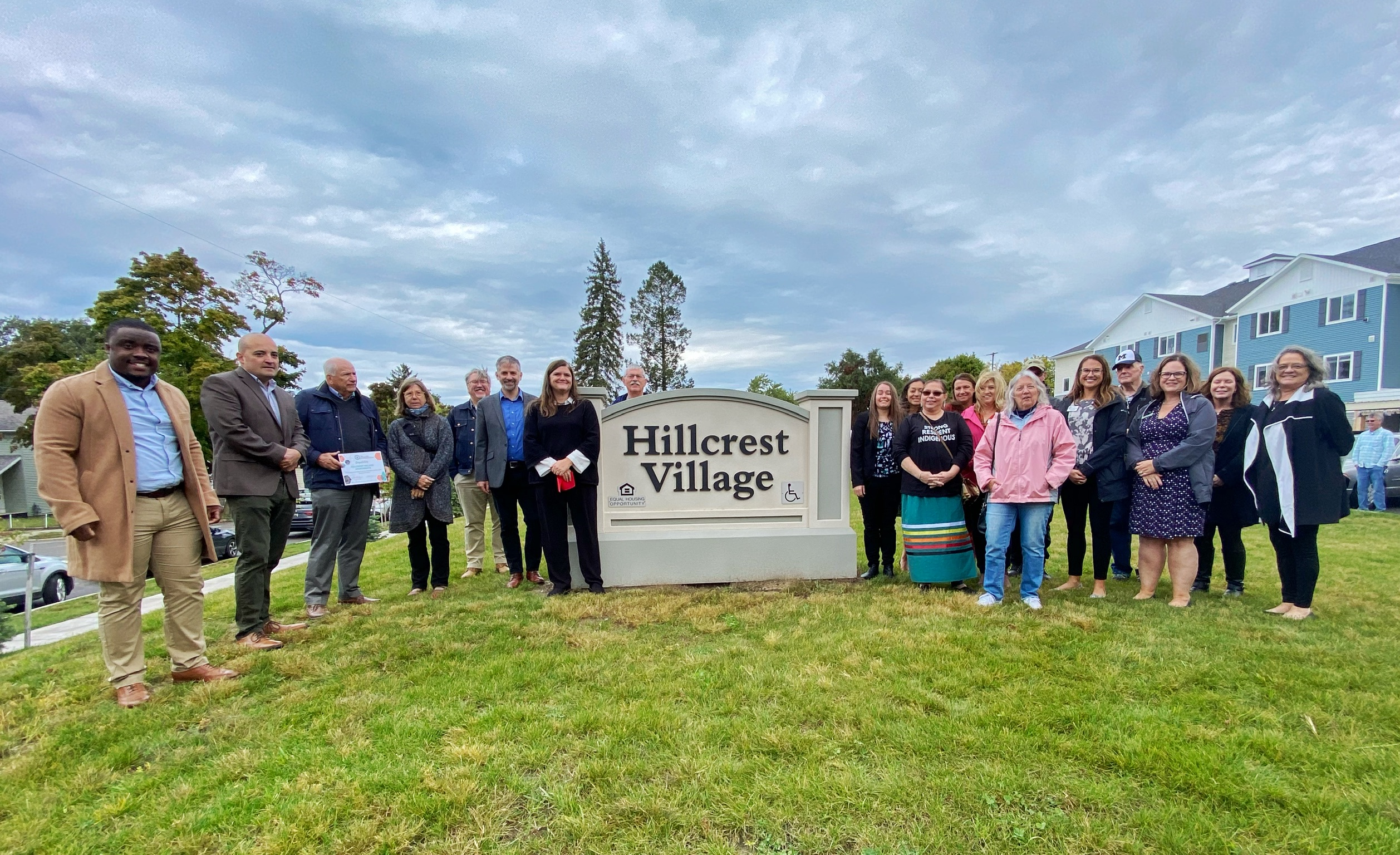 390 River St, Suite 103, Manistee, MI
John and Suzanne Long moved from Jackson, MI, and now offer accounting, tax, and payroll services in the Manistee area. Their business combines decades of accounting experience along with an innate talent for helping and connecting with others.
For more information, visit their website at saltcitycpa.com
Thank you to everyone who came out to the Ribbon-Cutting Ceremony celebrating John and Suzanne's accomplishments!