Within Manistee County there are a number of development sites suitable for your needs.  We have identified several priority sites that are ready for redevelopment, including those sites that are part of the Redevelopment Ready Community program.

Currently operating as a Restaurant/Bar with a beautiful River facing deck. 
Type: Potential revenue sources include the current restaurant/bar with a liquor license and upstairs space for short-term apartments/condos/offices.
Address: 350 River Street, Manistee, MI 49660
Contact: Mike Mulder / mulder.m@charter.net
Zoning:  C-3 Commercial District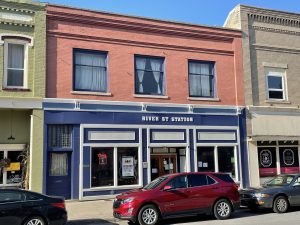 Large Historic building (8,426 sq. ft) in the heart of Downtown Manistee (Jones Dairy Building)
Type: Redevelopment Opportunity - Retail/Apartments/Restaurant
Address: 451-453 River Street, Manistee MI 49660
Contact:  Duane Jones ℅ Donald and Dorothy Jones Trust / glakes@charter.net
Zoning:  C-3 Commercial District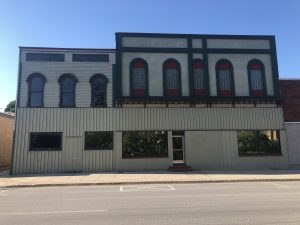 Prime development site totaling 1.3 acres in the downtown Manistee district.  This is the largest block of redevelopment-ready land in our historic and walkable downtown district.  (Formerly Amor Sign Studios Location) 
Type: Redevelopment opportunity
Address: 443 Water Street, Manistee MI 49660
Contact:  Tom E. Amor / tom@imageproled.com
Zoning:  C-3 Commercial District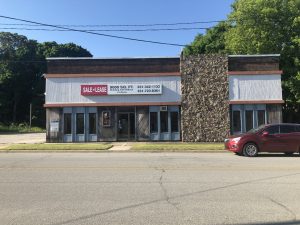 Manistee Council on Aging / Wagoner Center 
The Wagoner Senior Center has two parcels adjacent to their superb facility totaling 13 acres that are available for attainable senior housing and/or living developments.  The Wagner Center site is a stone's throw from Lake Michigan and the Fifth Avenue Beach.  
If you are looking for information on other sites, you may find these resources helpful.  Please contact the Manistee Area Chamber of Commerce with any specific needs for your development.