The Manistee Area Chamber of Commerce welcomes developers and new projects to our county. To create a vibrant business community we seek to recruit, sustain new businesses, and identify successful locations for new entrepreneurs, businesses, and developers. Let us assist you, and we will work with you throughout the project to completion!
With our role as the economic development lead for the county, we can assist with commercial space opportunities in the area.  Looking for specific information?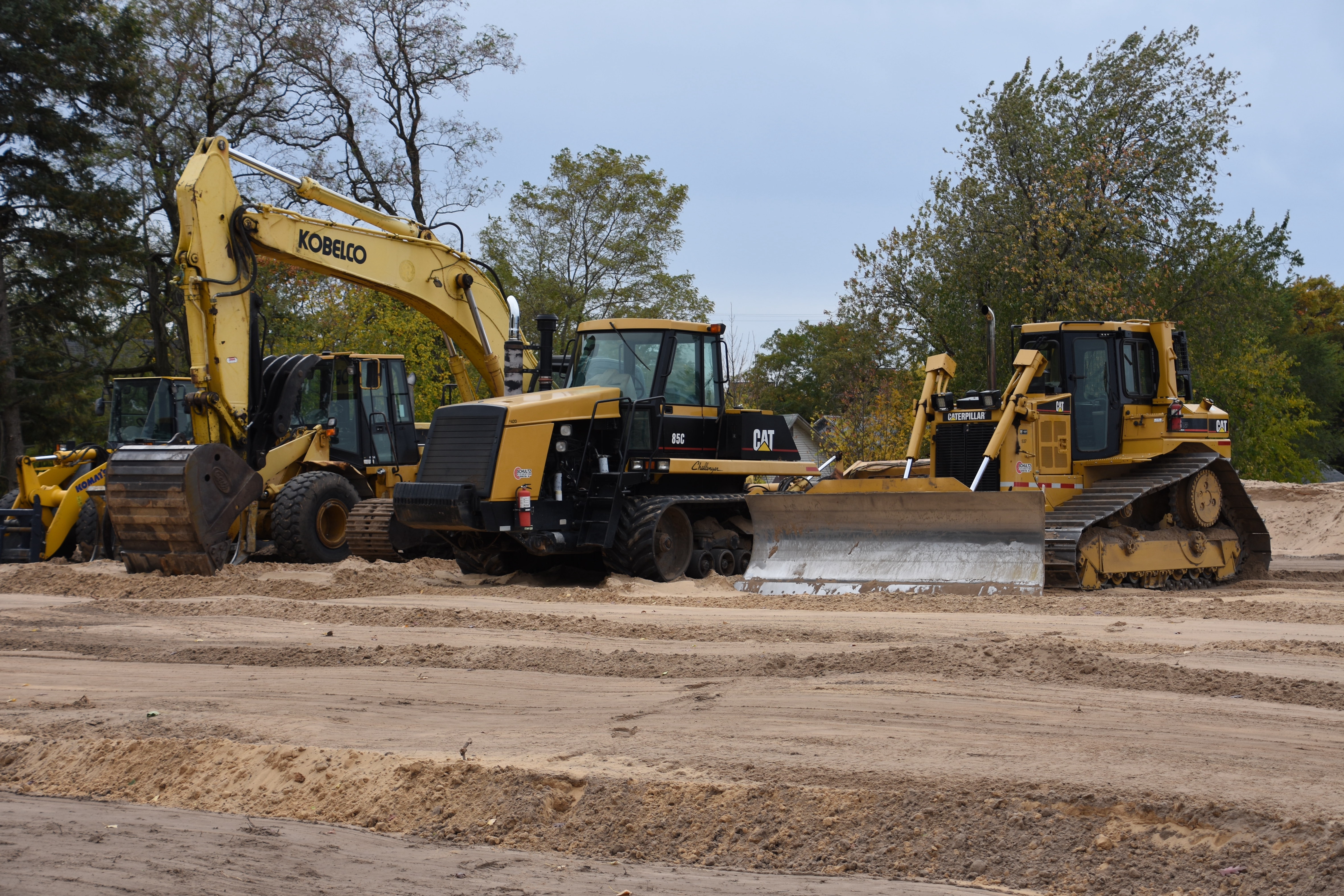 Site preparation work at the Hillcrest Housing Development, a 46-unit project under construction in 2021 in Manistee, MI.